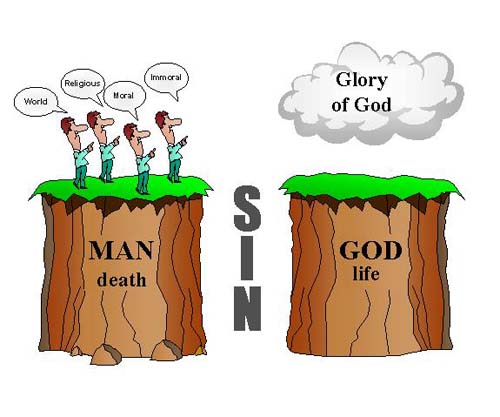 All The Rest
"What then? are we better than they? No, in no wise: for we have before proved both Jews and Gentiles, that they are all under sin; As it is written, There is none righteous, no, not one:" Romans 3:9-10
The person of the World, just like the moral, immoral, and religious person, is under sin. He too will perish if he does not accept the gift of God!
"Wherefore, as by one man sin entered into the world, and death by sin; and so death passed upon all men, for that all have sinned:" Romans 5:12
Because of Adam's sin in the beginning of the World, sin has been passed on to all men. And because of that sin, we are separated from a Holy God.
"But your iniquities have separated between you and your God…" Isaiah 59:2a